A Century of Think Tanks
Roundtable at the Council of Councils' annual conference organized by the Council on Foreign Relations, Washington, May 6, 2019
Session « A Century of Think Tanks » at Council of Councils' annual conference
Richard Haass, Thierry de Montbrial, Robin Niblett, and Carlos Ivan Simonsen Leal discuss how think tanks can stay relevant and credible in a time when distrust of experts is rampant. The conversation marks the centennial of the meeting between British and American delegates to the Paris Peace Conference that conceived the idea of an Anglo-American institute of foreign affairs to study international problems with a view toward preventing future wars, and eventually established Chatham House and the Council on Foreign Relations.
Speakers
Thierry de Montbrial, Executive Chairman, French Institute of International Relations (France)
Richard Haass, President, Council on Foreign Relations; @RichardHaass
Robin Niblett, Director, Chatham House (United Kingdom)
Carlos Ivan Simonsen Leal, President, Getulio Vargas Foundation (Brazil)
Presider
Karen Donfried, President, German Marshall Fund of the United States
---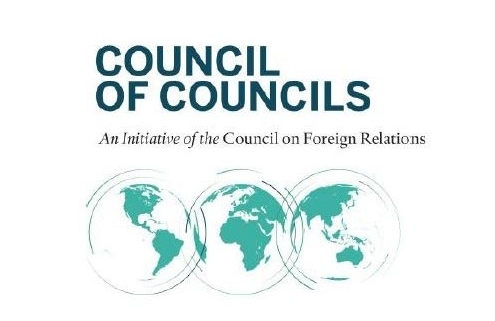 The defining foreign policy challenges of the twenty-first century are global in nature. To help direct high-level international attention and effective policy responses to these threats and opportunities, the Council on Foreign Relations (CFR) has created the Council of Councils (CoC). The CoC is composed of twenty-nine major policy institutes from some of the world's most influential countries. It is designed to facilitate candid, not-for-attribution dialogue and consensus-building among influential opinion leaders from both established and emerging nations, with the ultimate purpose of injecting the conclusions of its deliberations into high-level foreign policy circles in members' countries.